Ice Age: Continental Drift

Directed by
Steve Martino
Mike Thurmeier
Produced by
John C. Donkin
Lori Forte
Screenplay by
Michael Berg
Jason Fuchs
Story by
Michael Berg
Lori Forte
Starring
Ray Romano
John Leguizamo
Denis Leary
Jennifer Lopez
Queen Latifah
Music by
John Powell
Cinematography
Renato Falcão
Editing by
James Palumbo
David Ian Salter
Studio
Blue Sky Studios
20th Century Fox Animation
Distributed by
20th Century Fox
Release date
June 27, 2012 (Europe)
July 13, 2012 (North America)
Running time
88 minutes
Country
United States
Language
English
Budget
$95 million
Box office
$877,244,782
view •

talk
Ice Age: Continental Drift [1] is the fourth film from the 5 part Ice Age franchise where Nicki Minaj voices a Woolly Mammoth named Steffie. It was released on July 13, 2012. It starts with Scrat still trying to capture the acorn. But messing up, he accidentally makes Sid, Diego, and Manny to set off drift. Diego later finds love with a Saber Tooth named Shira (voiced by Jennifer Lopez), after encountering a crew of animal pirates. Throughout the film, new characters are revealed, including Ethan (voiced by Drake) and Steffie (voiced By Nicki Minaj).
Nicki revealed that she said about five or six lines in the movie.[2]
Guest Roles
Preview of Nicki Minaj as Steffie
Trailer/Music Video
The trailer and Music Video for the movie was both released in June 2012.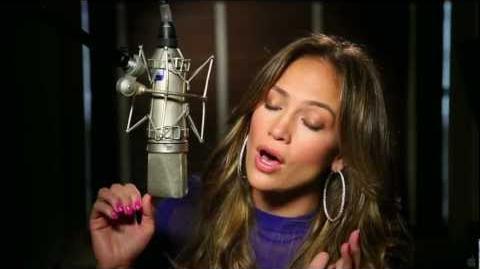 Trivia
Ice Age: Continental Drift is Nicki Minaj's first #1 box office film. However, she is not credited as such.
Worldwide, it is the thirty-second highest-grossing film, and the fifth highest-grossing film of 2012 (also, the highest-grossing animated film of that year), and the second highest-grossing film in the series. Overall, it is the highest-grossing animated film.
Nicki's character was originally called Hailey before it was changed to Steffie.
References