Nicky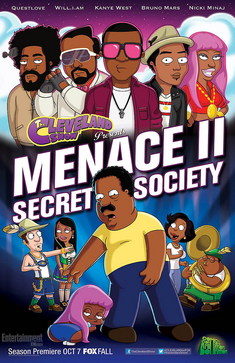 "It's Nicky,bitches!","Shine Ya Light!","Man these bitches delirious!","You can call me Hater O Sexual!"
| | |
| --- | --- |
| Gender | Male (heterosexual) |
| | |
| --- | --- |
| Favorite artists | Nicki Minaj,Ciara,Drake,Rita Ora,Ke$ha,Azealia Banks,Iggy Azalea,Angel Haze,Eminem,50 Cent,Nicole Scherzinger,David Guetta,DJ Khaled,M.I.A.,Girls' Generation |
Favorite songs
OPPA GANGNAM STYLE!!!
Here I Am,Last Chance,Super Bass,Champion,Va Va Voom,Beautiful Sinner,Hell Yeah,Up In Flames,New York,Liquorice,1991,Jumanji,My World,PU$$Y,Whatchu Lookin At
IT'S NICKY,BITCHES!
Hello bitches!It's Nicky,Nicky Nanov!
N is for Now
I is for I
C is for Can
K is for Kiss
Y is for you
!!!!!!!!!!!!!!!!!!!!!!
Now I Can Kiss You!
Since when i became Nicki Minaj fan
In 2010 when she became famous everyone was repeating her name,she was in every new,I was annoyed because of that!Later (or was it before...) i heard "Letting Go (Dutty Love)".I didn't know,that she was in the song.After that i heard "Fly".I was a Rihanna fan that time.Later i listened "Pink Friday".It was somewhere in November or December 2010.I became a "boy" since somewhere at 2011. I think,that it was after i watched the music video for Moment 4 Life.Well i actually don't remember,but i remember when the video for M4L premiered!
My favorite songs!
My Favorite Nicki Minaj songs!
Here are my favorite Nicki Minaj songs!
F
Playtime Is Over
":
From "Sucka Free
From "Beam Me Up Scotty"
From "Pink Friday"
From "Pink Friday: Roman Reloaded"
Other songs
From "Pink Friday: Roman Reloaded - The Re-Up"
My favorite "Roman's Revenge" remixes
Roman's Revenge (featuring Eminem)
Roman's Revenge (featuring Busta Rhymes)
Roman's Revenge 2.0 (featuring Lil Wayne)
My favorite songs,in which Nicki is feaured artist:
My favorite Rita Ora songs!
Shine Ya Light (sounds like an Olympic Games song,doesn't it?)
Roc the Life (it deserves to be a single,not a promo single!)
How We Do (Party) (when i'm worried about something,i just play the song and relax and party & bullshit!)
Radioactive 
R.I.P. (Tinie Tempah's part isn't very good...)
Love and War (J.Cole needs a verse,not only phew lines!The song is awesome!)
Young, Single & Sexy (Title says it all!The song is young,single & sexy!)
Crazy Girl (the beat is amazing!)
Hello,Hi,Goodbye (that  "dee dee dee" sound is annoying!)
Hot Right Now (Again,title says it all!The song is hot right now!)
Fall In Love (Ritamazing Ora featuring i.can't.rap!Love Rita,hate Will.i.am.!)
Uneasy 
My favorite Azealia Banks songs!
Jumanji,

1991 & Liquorice  (all of them)

Atlantis
Fuck Up the Fun
Van Vogue
Fantasea
L8R
212
No Problems
BBD
My favorite Iggy Azalea songs!
D.R.U.G.S
PU$$Y
My World
Bac 2 Tha Future (My Time)
My favorite Angel Haze songs!
Werkin Girls
New York
Cleaning Out My Closet
Chi (Need to Know)
On the Edge
Games,that i'm playing!
I have a PSP.I don't have many games on it!I have Sega Genesis Collection,The Simpsons Game and TMNT and Family Guy: Video Game!
Top 10 Nicky things
Drawing.I can't live without it!
Watching funny fails
Twitter - it's better than Facebook!
My sisters - Maya,Ivy
Rapping - not that good,sometimes i rap fast,but not so fast as Azealia Banks (Liquorice),Nicki  Minaj  *(Blazin'),Angel Haze (Werkin Girls),Iggy Azalea (DRUGS)
Singing - even though i'm not that good at it!
Pepsi,juice,water...Drinking!
Listening to music: Pop,Rap,Nicki Minaj,Rita Ora,Eminem,Eurovision,other!
Playing on my PSP!
Working and helping at wikis!
Eating
Watching "The Simpsons"
Watching "Family Guy"
Watching "The Cleveland Show"
Watching "American Dad!"
External links
Search me on the following sites!
Community content is available under
CC-BY-SA
unless otherwise noted.